It's no secret that faeries are part of our lives here in Middle Earth.
From angels and plant divas to faeries, our world is full of companion beings. We only need to open our intuition and a desire for the unusual, to tap into their energy.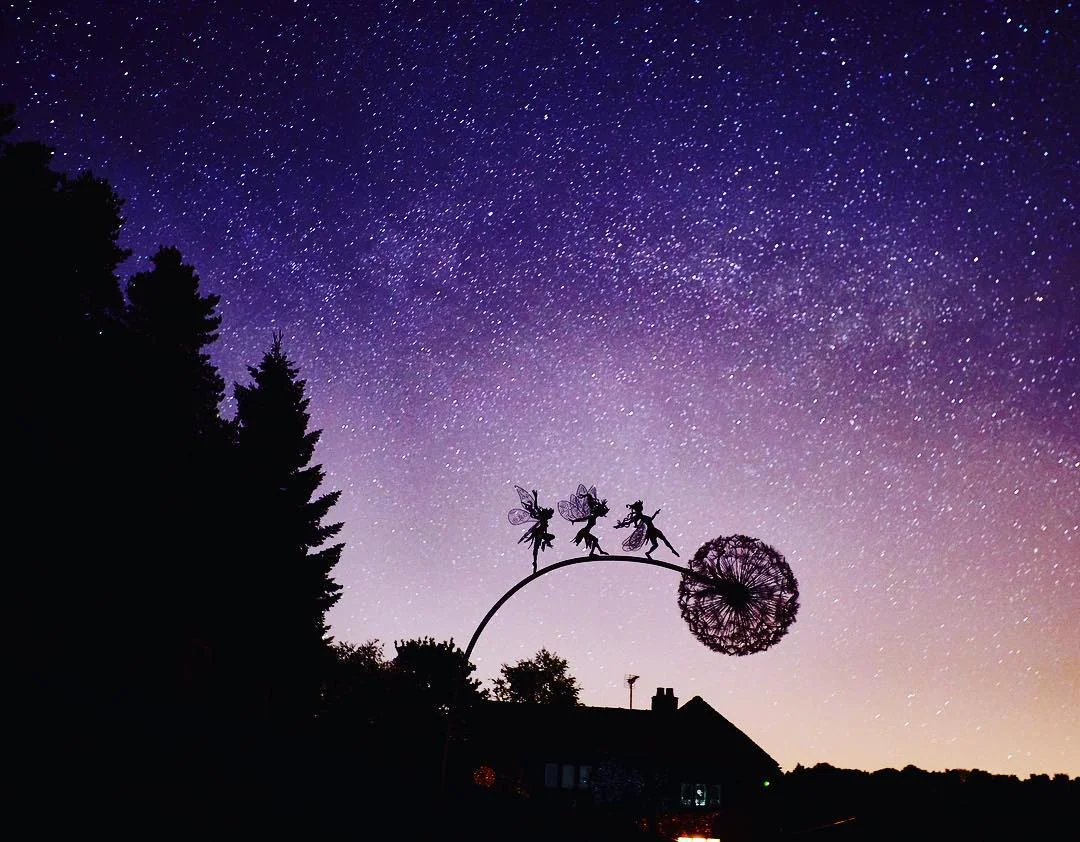 Faeries are hard-working and take their role as care-takers of the planet very seriously. Pan, the god of the Natural World, helps them in their endeavors, and is another ally for humans in the stewardship of the earth. If you ever have the chance to meet with Pan, and I hope that you do, you will find him to be an intelligent and thoughtful being. Gentle but powerful, Pan leads the faery realm in a continual process of repairing what man has destroyed in his search for oil, precious gems and metals, and through intensive farming practices.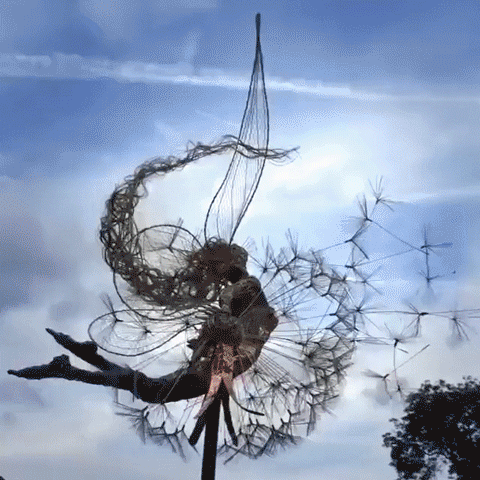 If you happen to have an cottage garden, you'll be well-liked by faeries. They love all plant life, but are especially drawn to nasturtiums, dianthus, foxgloves, daisies, daffodils, tulips, grape hyacinth, umbelliferous plants such as dill and carrot, poppies, columbine, bleeding heart, and of course, ferns and vines.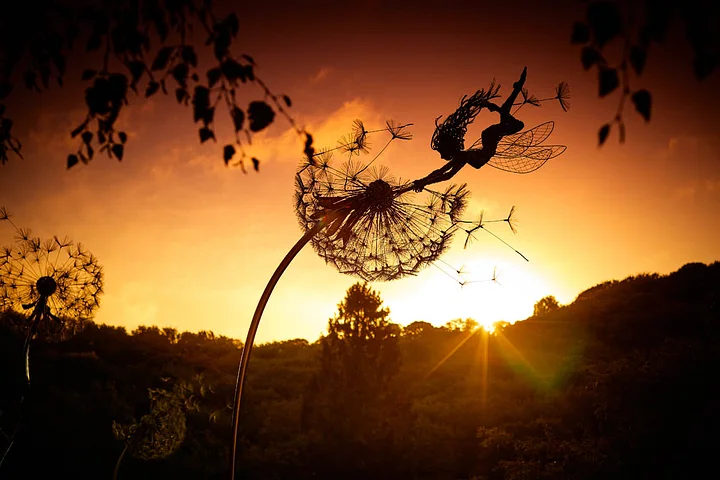 A little fairy out collecting wishes found a great big dandelion. It was too heavy to fly with, so she set off to carry it home. The other fairies offered to help but she was too proud and insisted that she could cope. Little did she know that all the way back, the wishes were falling out. When she arrived home, all the wishes had gone. Disappointed, she turned back to pick them up, and as she returned to each wish, she discovered the story of who and what had happened.
Three best friends set off into the world and who knows what fun and thrills they get up to?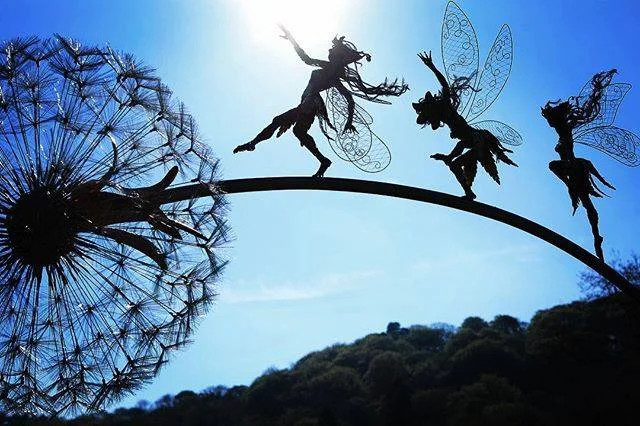 Inserting these fairies into your garden at will will attract other faeries and mystical creatures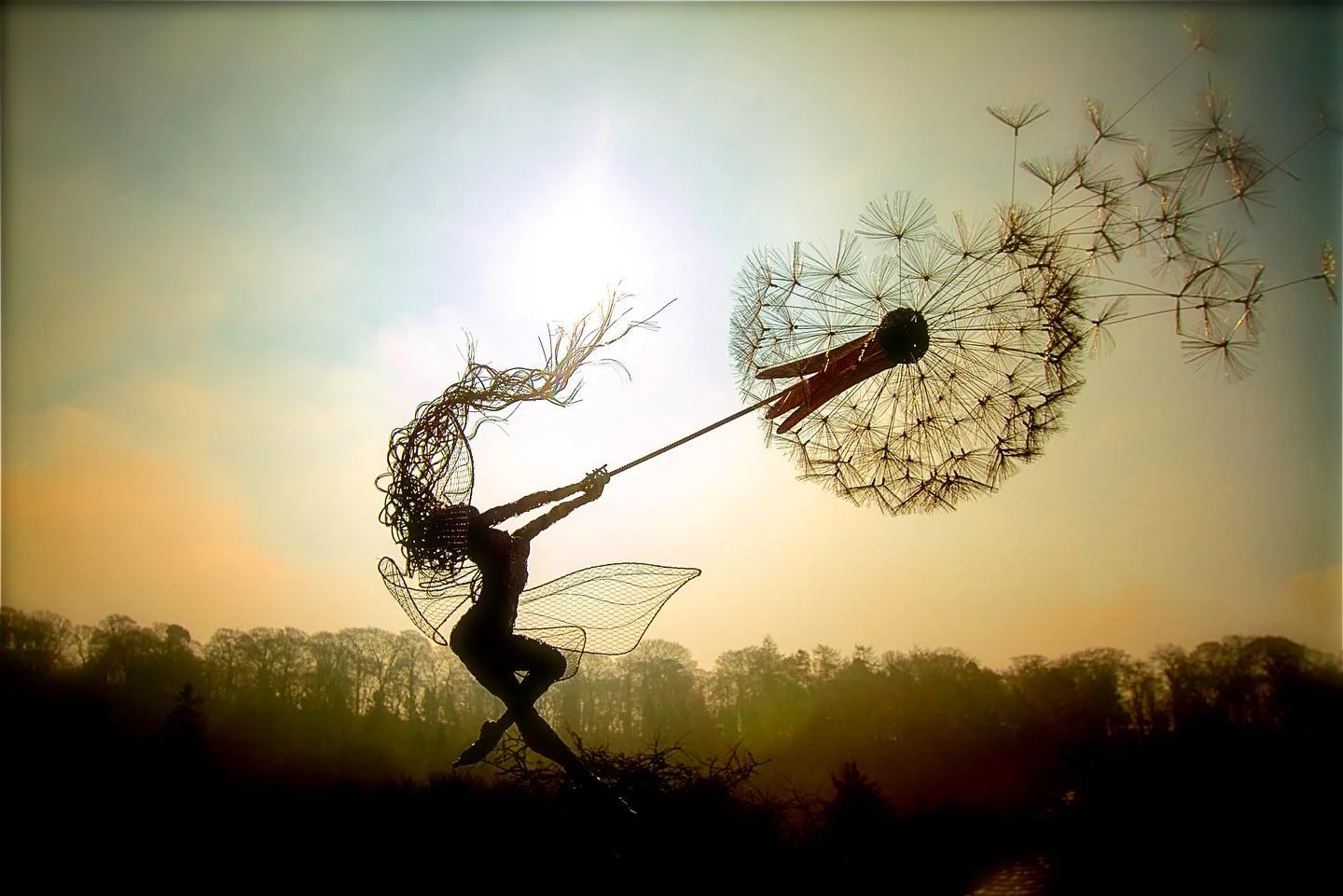 Including the stake they are between 25 and 45 inches.
Dandelions and branches are made of metal, fairies are made of polyethylene
Two are themed on dandelion, so the fairy image is relatively small, while the other two are themed on fairy, so the fairy image is relatively large
For the length of dandelion, please refer to the following figure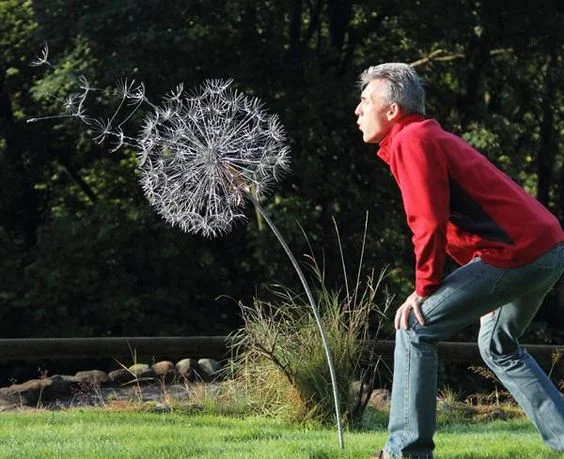 Package included
1 x The Naughty Spirits Are Dancing

PayPal is welcomed here.
If you don't have a PayPal account, we accept all credit cards: just select 'PayPal' and click the 'Pay with Debit or Credit Card' button.
NOTE: If payment fails. Maybe you can try switching between credit card and PayPal payment.
Our Guarantee
100% money back guarantee within 30 days.
Provide immediate customer support within working days.
Every order is checked and dispatched with high quality.
Free shipping on orders over $39. There are no hidden fees.
Protect your payment security through PayPal and credit card.
In order to ensure the quality of the products, we strictly control the production, and will only ship after the unified customized quality inspection is passed, so there will be 3-5 days of preparation time!