🔫 Shell Throwing Effect
There will be a simulation shell ejection effect every time the load is launched.
Our usp toy guns is the best chioce for shooting enthusiast. Enjoy the fun of the gun game and simulation shell ejection effect with your friends and family!
Great for teaching gun safety and respect. Load the magazine, pull back the slide to chamber a round, and pull the trigger to release a rubber bullet. The fun of this toy is the realism of it's mechanics, removable magazine, spring loaded slide action with great sound, and magazine release button, which makes this toy a good choice for kids.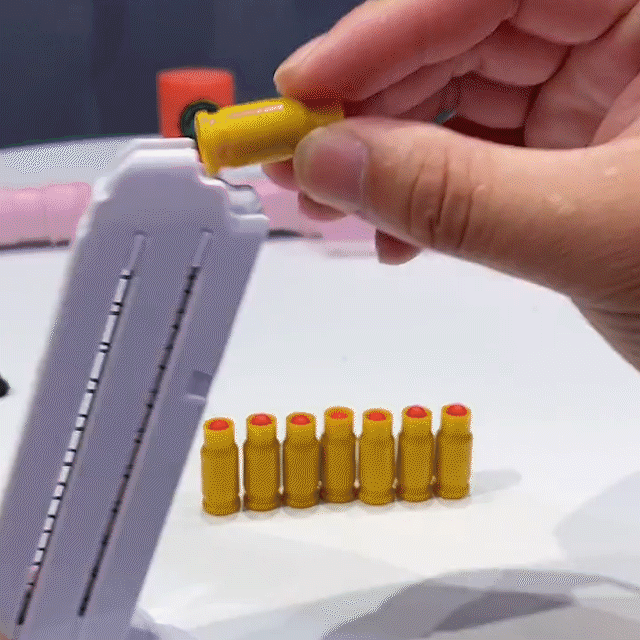 Soft foam design with EVA material so that it won't hurt your friends or damage furniture and floors when it was shot by the soft bullet.
SPECIFICATIONS
Features:
Shell Throwing
Recommend Age:
4+
Certification:
CE

Material:
Plastic

Plastic Type:
ABS

Bullet:
EVA Soft Bullet

Size:
Length:
13.8 inch (35 cm)

Height:
5.9 inch (15 cm)

Width:
1.2 inch (3 cm)
Q1: What's the recommended age for this toy gun?
A1: Kids ages 4 and up are recommended. 4-5 years old kids are best to play under parent's supervision. Let's get much fun from the game!
Q2: How far does this toy gun shoot?
A1: This usp gun can shoot up to 35 feet away, very suitable outdoor game, both children and adults can enjoy the fun of shooting.
Q3: Is this gun toys safe enough for kid?
A3: It has a safety button for shooting and with EVA soft bullet which is harmless. It is better for the kids safe.
Q4: How good is the accuracy of this toy gun?
A4: Pretty good. Highly recommended to everyone.